Welcome to Rockshield Microfinance Bank Ltd.
A LASTING RELATIONSHIP
Rockshield Microfinance Bank is committed to the social and economic empowerment of individuals, entrepreneurs, and SMEs through provision of suitable and accessible financial services.
Experience
the Ease of Banking
With products that help you build a financial lifestyle you desire.
SAVINGS ACCOUNT
Variety of savings accounts that suit every stage of your life, with unique benefits to match your personal banking needs.
CURRENT ACCOUNT
Designed for individuals and business owners seeking dependable and convenient banking services.
FIXED DEPOSIT
We offer competitive interest rates on this account ranging from 5 – 15% depending on the amount and maturity.
LOANS
Our loans have never met an idea they couldn't birth. So bring on the big ideas and let's change the world together.
Get a loan in 3 easy steps
Get assessed
Apply if qualified
Receive Loan
Want to know more about our products or services?
Ifeoma Alisigwe
A big thanks to Rockshield Microfinance Bank for the financial support to get my business off the ground. It has been an amazing experience.
Ryte Ride Logistics
Babatunde Jakande
Talk about first-class customer service and support; then you'd be talking about Rockshield MFBank. The best so far.
Business Owner, Lagos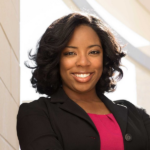 Sandra Achumba
The Rockshield savings account afforded me the chance to save up for a business project, with a fantastic interest rate.
Student, Lagos
Savings, Fixed Deposit, Loans